We've got a packed release coming our way - SAML authentication via Okta, easy Exchange/Teams backup activation, bundled pre-sales and marketing collateral repository for Partners, a new Jobs dashboard, and more
SAML Authentication Using Okta
SAML facilitates single sign-on by allowing users to authenticate at a single identity provider (Okta, in this case), and then access service providers without additional authentication. This identity federation with SAML provides a better-customized user experience while ensuring privacy. CloudAlly now provides SAML authentication with OKTA, an immensely popular authentication app with 7,000+ integrations. Our customers will be able to use their single login to access CloudAlly; thus improving secure authentication, enhancing usability, and widening our ecosystem integration.
Add CloudAlly's Okta integration directly from the Okta Integration Network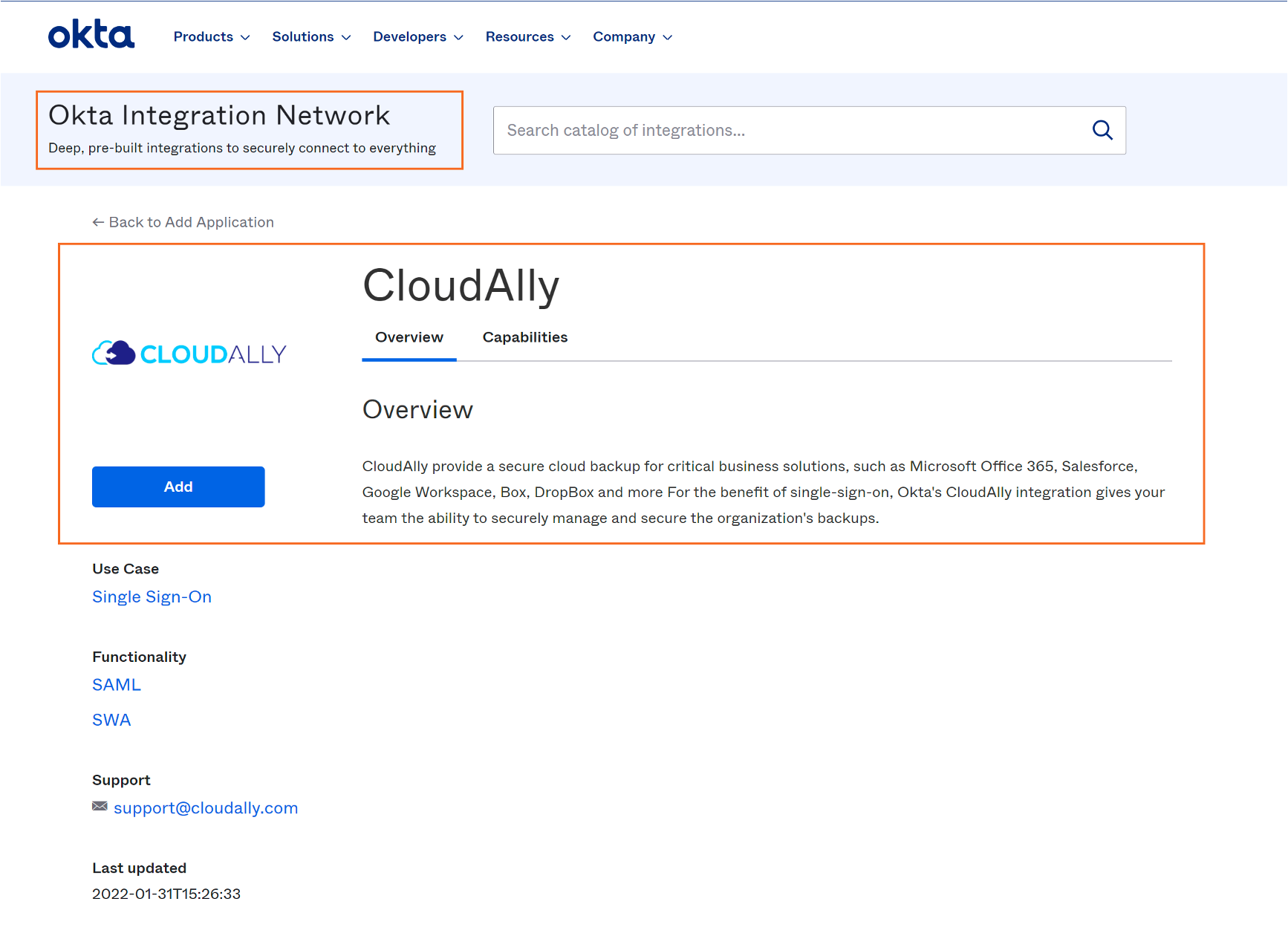 Single sign-on to CloudAlly Backup using your Okta credentials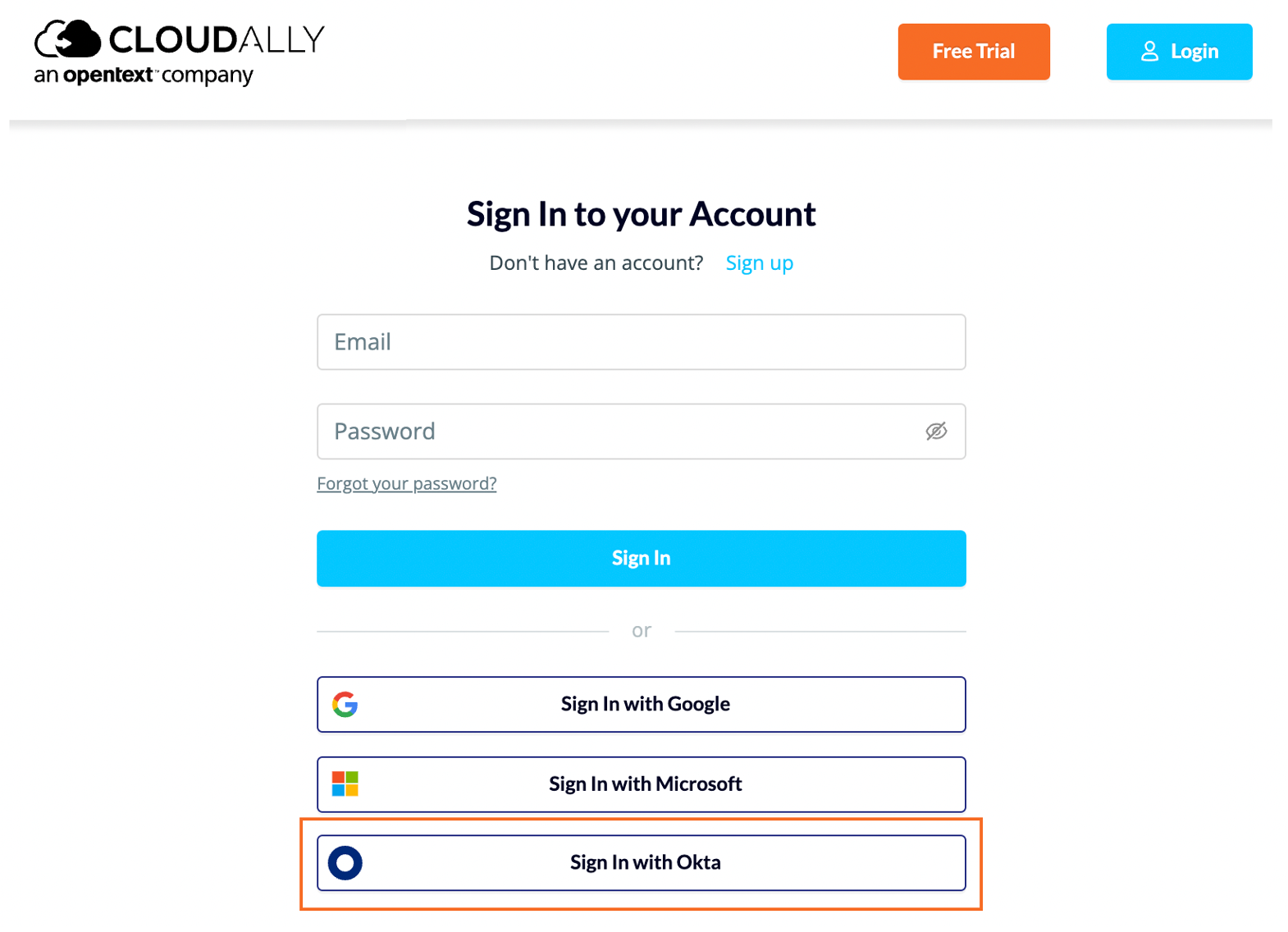 New Jobs Dashboard: Overview and Drill-down View of Restores/Exports
A new Jobs dashboard with both a single-pane overview and drill-down views of restores and exports. Looking for a specific recovery job? Sort jobs by date or use filters to quickly search for them. Monitor the status and progress with a direct link to the related activity log entries.
Get a concise overview of all recent Jobs (restores/exports) with sort, filter, and search capabilities. Watch the walkthrough below
Easy Backup Activation of MS Exchange/Teams
In our previous release, we introduced 1-click Microsoft Exchange account export/recovery. In this release, we've enhanced backup activation to be a 1-click affair. No more setting up Application Impersonation. Self-service your backups with a single click.
Need to Activate your Exchange/Teams Backup? Simply enter the Backup Name and Click "Authenticate".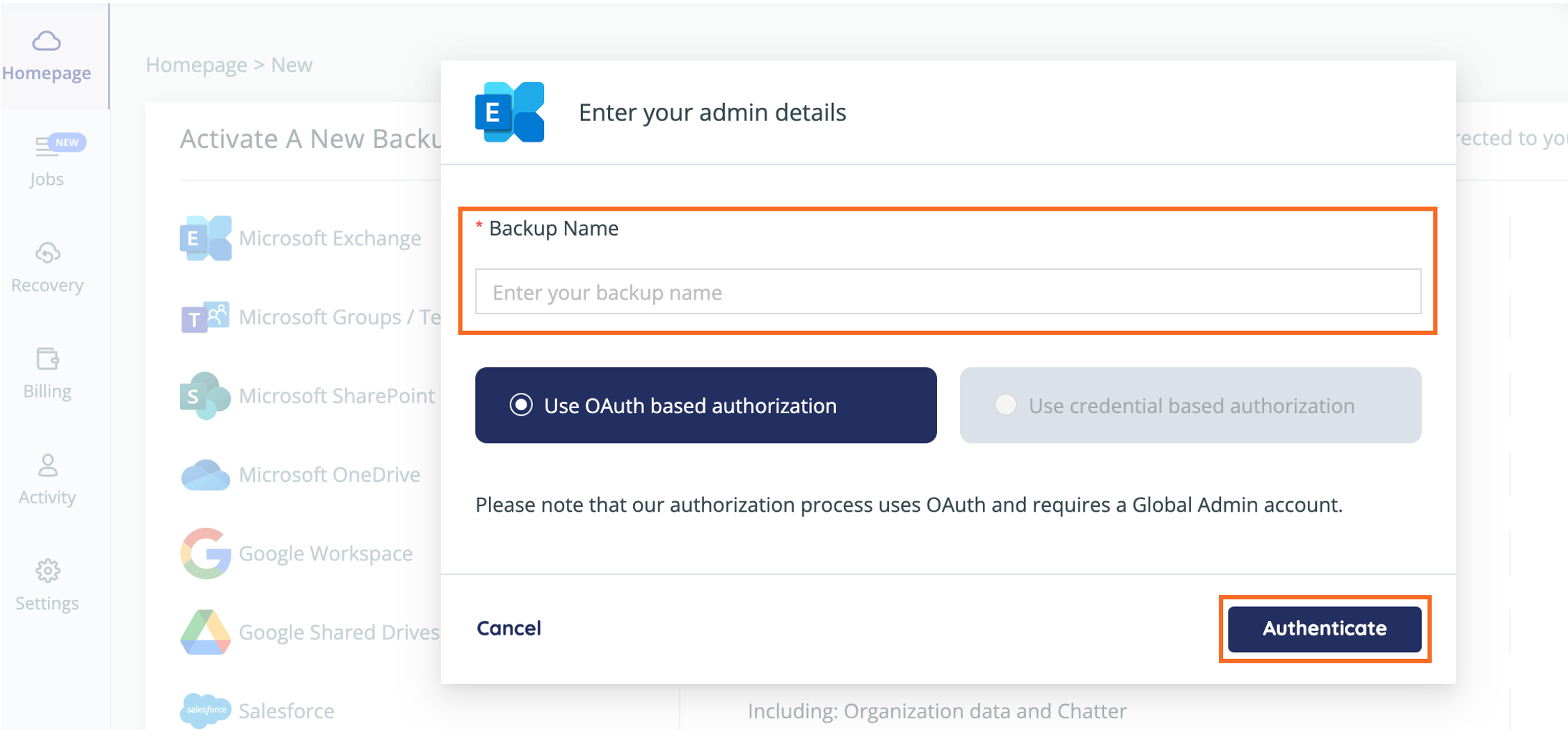 PartnerZone: Deal Registration, Marketing, Pre-Sales, and Training Portal

The Partner Portal now includes Partner Zone - a rich repository of marketing, pre-sales, and training collateral tailored for our Partners. Increase your MRR by seamlessly registering deals. Improve adoption with an exhaustive Learning Management System. Drive lead generation and conversion with ebooks, infographics, blogs, brochures, datasheets, and comparative analysis.
Click on the PartnerZone button in the Partner Portal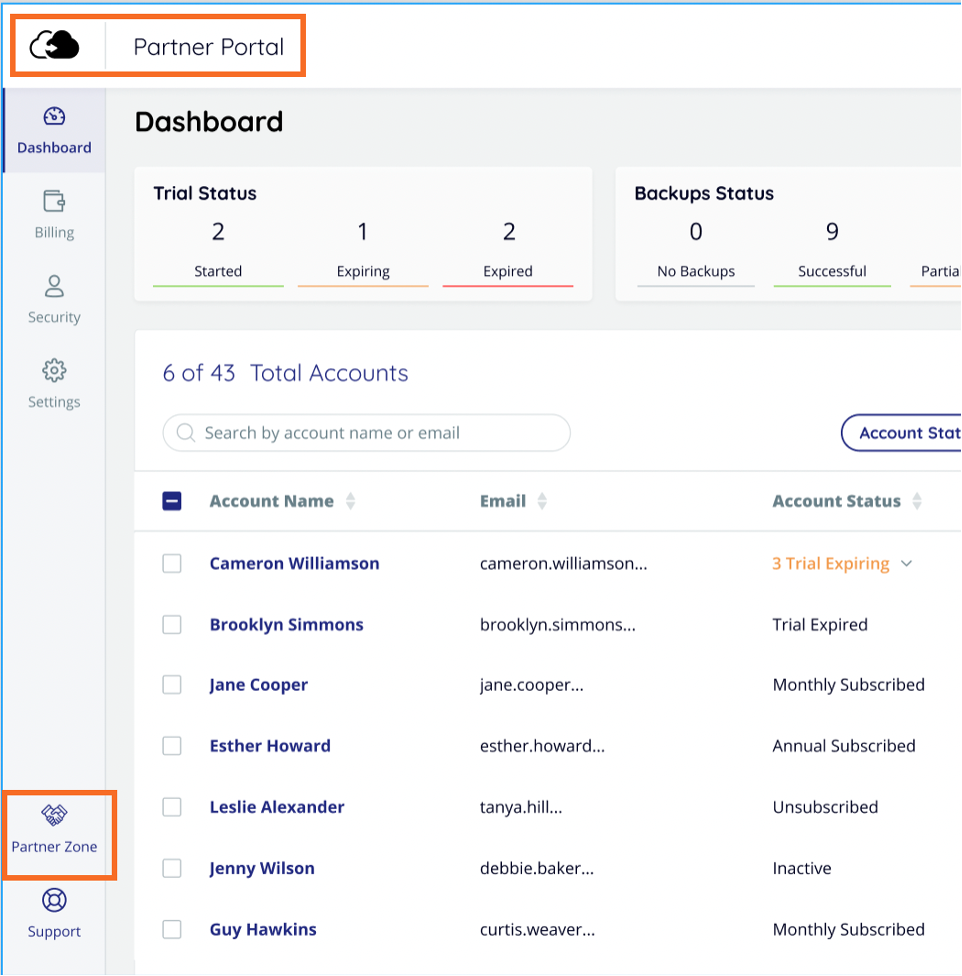 Access a rich repository to help grow your revenue: Deal Registration, Marketing/Pre-Sales collateral, and a Learning Management System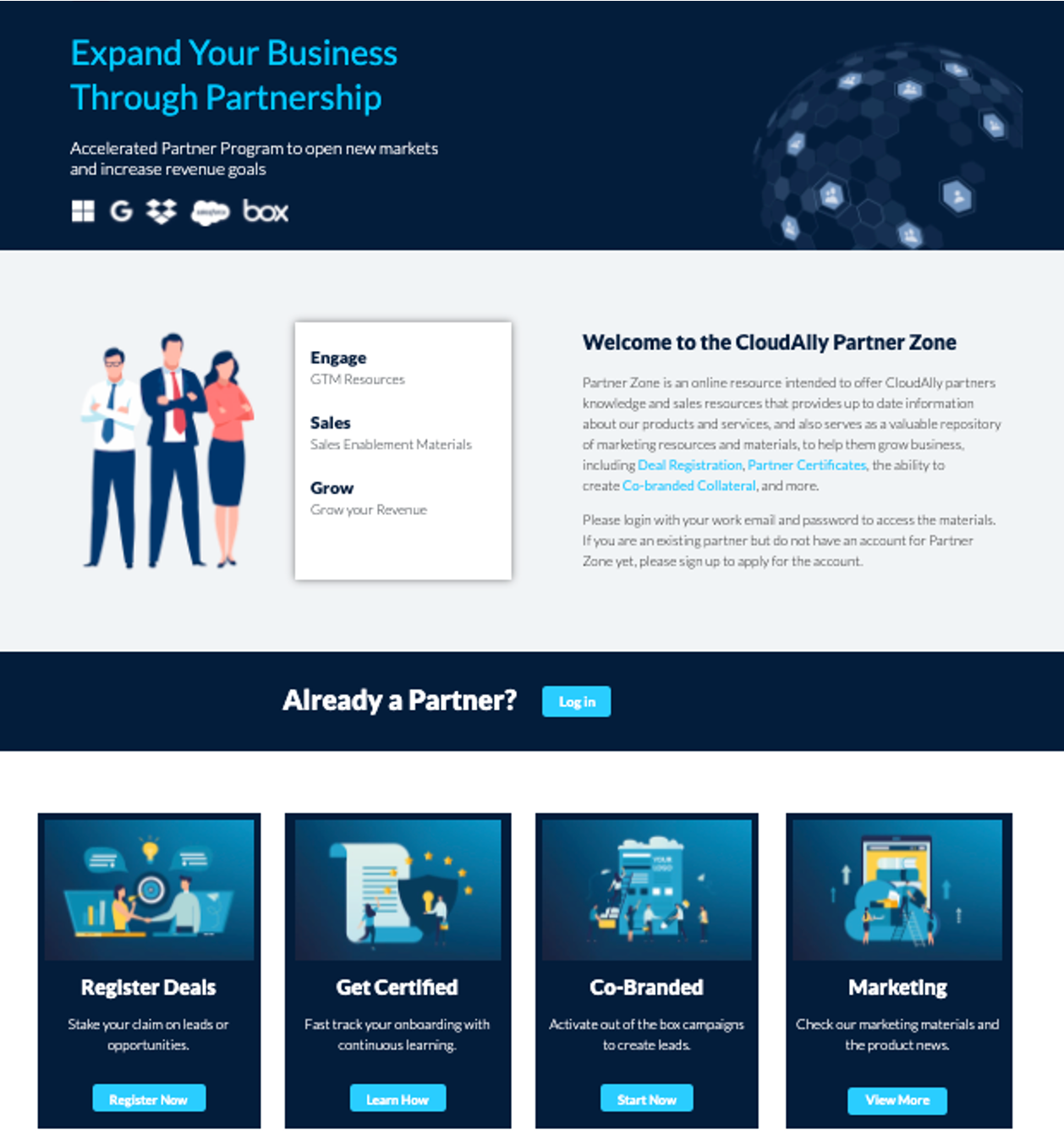 Improved Backup Summary Reporting
Our Partners and customers heavily rely on the Backup Summary Report to manage and troubleshoot their backups. This is why we constantly seek to fine-tune them.
Partners, quickly manage and troubleshoot backup exceptions with the improved Consolidated Summary report with a direct link to the Customer's activity log.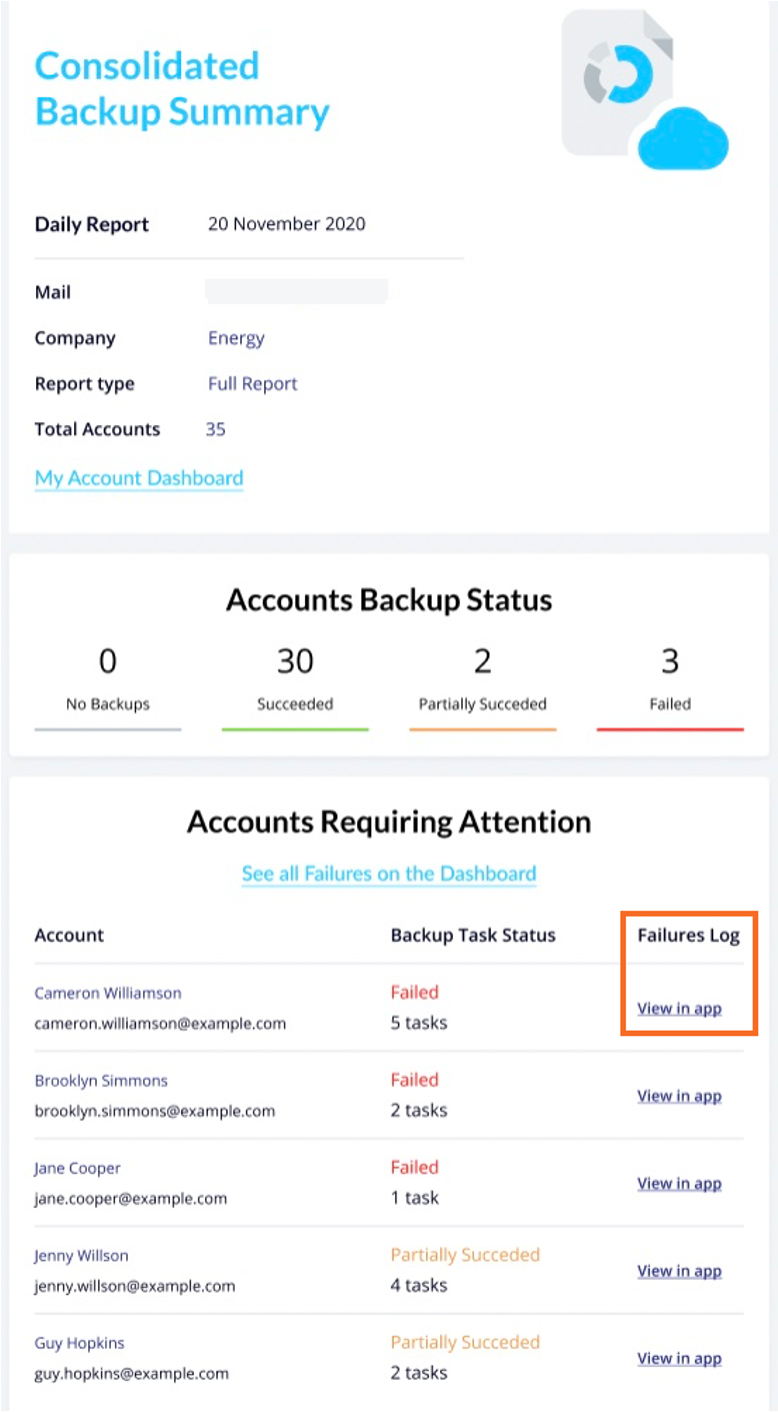 Direct customers, Track Paused Backups in addition to failed/successful backups from the Summary Report