July 2021 Release Highlights
Highlights: Proactive Smart Alerts for Salesforce Backup, Activity Log Improvements, and Access Control.
We've got some interesting enhancements and updates in store for you. Here is a summary of what's new in CloudAlly Backup:


Get Proactive Data Protection With Smart Alerts: Salesforce Backup
Proactive data protection mitigates the impact of data loss, improves data resiliency, and enhances business continuity. Our Salesforce Backup now comes with Proactive Smart Alerts with anomaly detection capabilities. Quickly get notified about anomalies and activity red flags that could indicate problems such as potential data loss.


Watch Smart Alerts in Action
Customize Smart Alerts to detect irregular objects changes
Create Custom Smart Alerts for Salesforce objects based on:
Events such as addition, deletion, or updates between backup snapshots.
Changes to a single object or all objects by one or any person
Threshold trigger values

Stay informed with Smart Alert Notification Emails
Get email notifications with a snapshot report of Salesforce objects changes that triggered the Smart alert. Manage to whom and how Smart alerts should be delivered.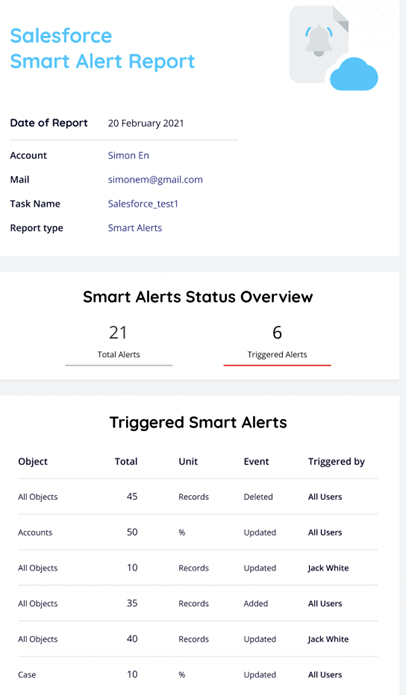 Intuitive Backup Monitoring With Activity Log Enhancements
Transparent and detailed reporting of user activity provides actionable insights to admins and eases the management of user backups. The improvements to the Activity Log provide a filterable snapshot and drill-down view of all Exports, Restores, Backups, and Compares with an option to directly download files
Download Zip files for backups marked for Download/Export directly from the UI

Get a snapshot of Salesforce Compare backup activities

Get a snapshot of activities marked Restore with an option to download Salesforce reports.

Filter Activities based on Dates, Activity Type, Service, by Status/Task

Fine-grained Access Control
Fine-grained access control offers more nuanced and variable methods for allowing access. Thus ensuring the organization's specific data privacy and regulatory requirements are met. This is especially pertinent as data privacy is a growing customer concern.
In addition to the fine-grained access control provided, customers can choose to turn on/off preview in snapshots and search for additional users. This ensures that data privacy safeguards are met.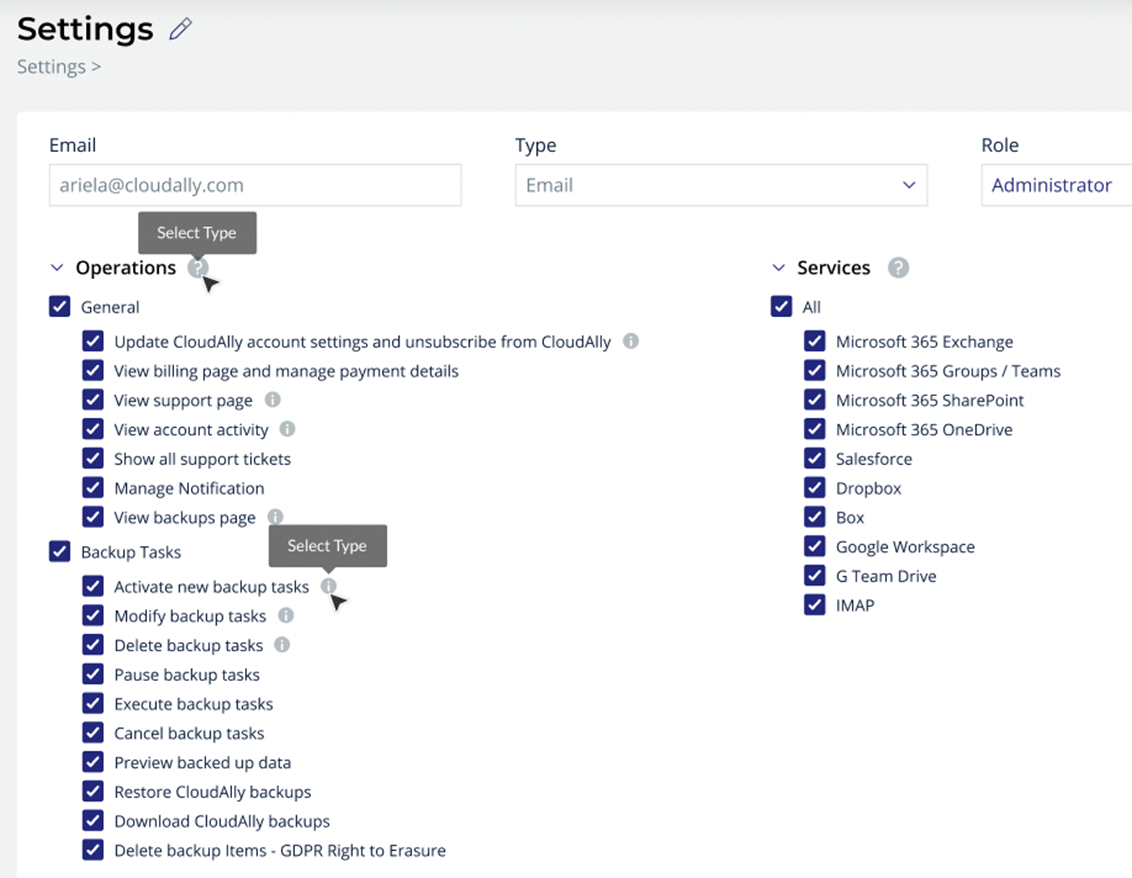 Questions or comments? We'd love to hear from you.