August 2021 Release Highlights
Highlights: Germany DC, MS Teams Enhancements, Speedier Salesforce, and More...
We've got some exciting enhancements and updates in store for you. Here is a summary of what's new in CloudAlly Backup.


New Data Center in Germany
CloudAlly has added a new Amazon AWS data center in Germany. The expansion is especially timely in view of any post-Brexit impact on data regulatory and sovereignty clauses. In addition to these new data centers, we offer customers the choice of selecting AWS data centers in Canada, Ireland, Sydney, the U.K., and the U.S.

MS Teams Enhancements
Microsoft Teams is the central collaboration system for the modern workplace. CloudAlly has long since recognized the importance of protecting MS Teams data. We are one of the few Microsoft 365 Backup (Office 365) providers that has always backed up MS Teams data. We've further improved our MS Teams backup with the following enhancements:
Easy Granular Recovery For Teams And Public Channels
Watch how easy it is to find Teams artifacts with advanced search
Auto-update of MS Teams Site URLs
Do your employees frequently change MS Team site names? Don't fret, our backup won't skip them, with smart tracking that auto-updates the site URL.
Set MS Teams Retention Period
Ensure compliance with your company's retention policy by setting up your own retention period for MS Teams backups. Contact Support to set your retention period.
MS Teams Export in HTML Format
We've enhanced the export of MS Teams backup in user-friendly HTML format so you have a near-exact offline view of your Teams conversations and channels.
Channels and Messages in MS Teams


CloudAlly's HTML Export of MS Teams With Similar Look and Feel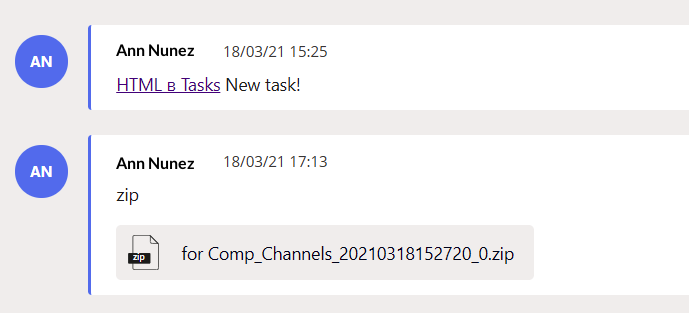 Watch this screencast to export CloudAlly's Backup of Microsoft Teams in HTML format.
Speedier Salesforce Backup and Recovery
We've improved our Salesforce Backup speed by 20%-80% and our Recovery time by 70%-90% (in test environments based on the records being restored). We've done this by switching to industry-leading optimal APIs (REST API for backup and Bulk API for recovery).
Redesigned Homepage
Our Backup Homepage is redesigned giving you a quick overview of all backup tasks at one glance including:
The total number of Mailboxes/Users/Sites available for backup

The active number of Mailboxes/Users/Sites backed up

The total size of backed up data

The delta size of the most recent backup

Backup schedule: the time of the last backup done and when the next backup is scheduled
Need information at the granular level? The backups can be drilled down by the user to get further details. Here is a screenshot overview of the new changes to the Backup Homepage.
New Backup Homepage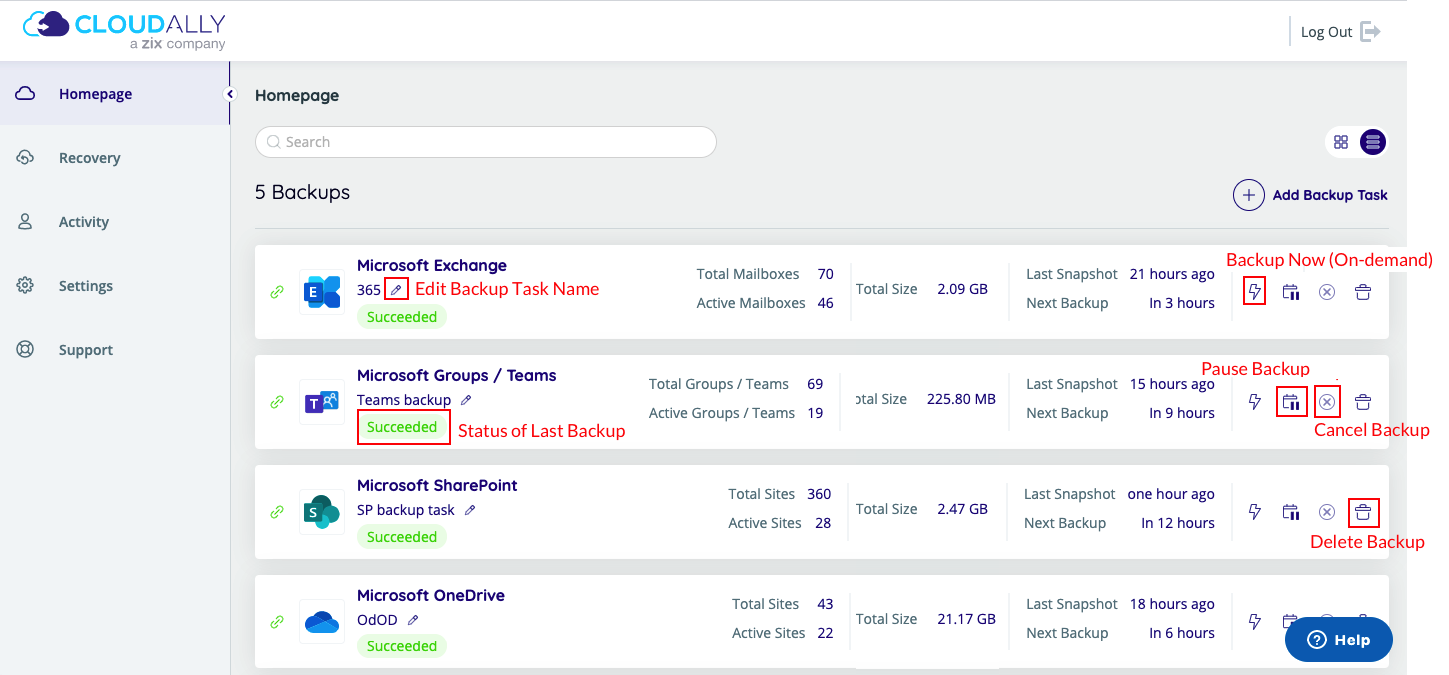 Enhanced Partner Portal
Are you a Partner, MSP, or Reseller tired of juggling multiple apps, confusing billing systems, and cumbersome portals? We've just launched an improved MSP Backup Partner Portal with features tailored just for you. Ease customer management with a single view of all trials, backups, and billing status and counts for all your customers. Want granular control? Drill-down from account to backup task to customer with click-through options and intuitive filters.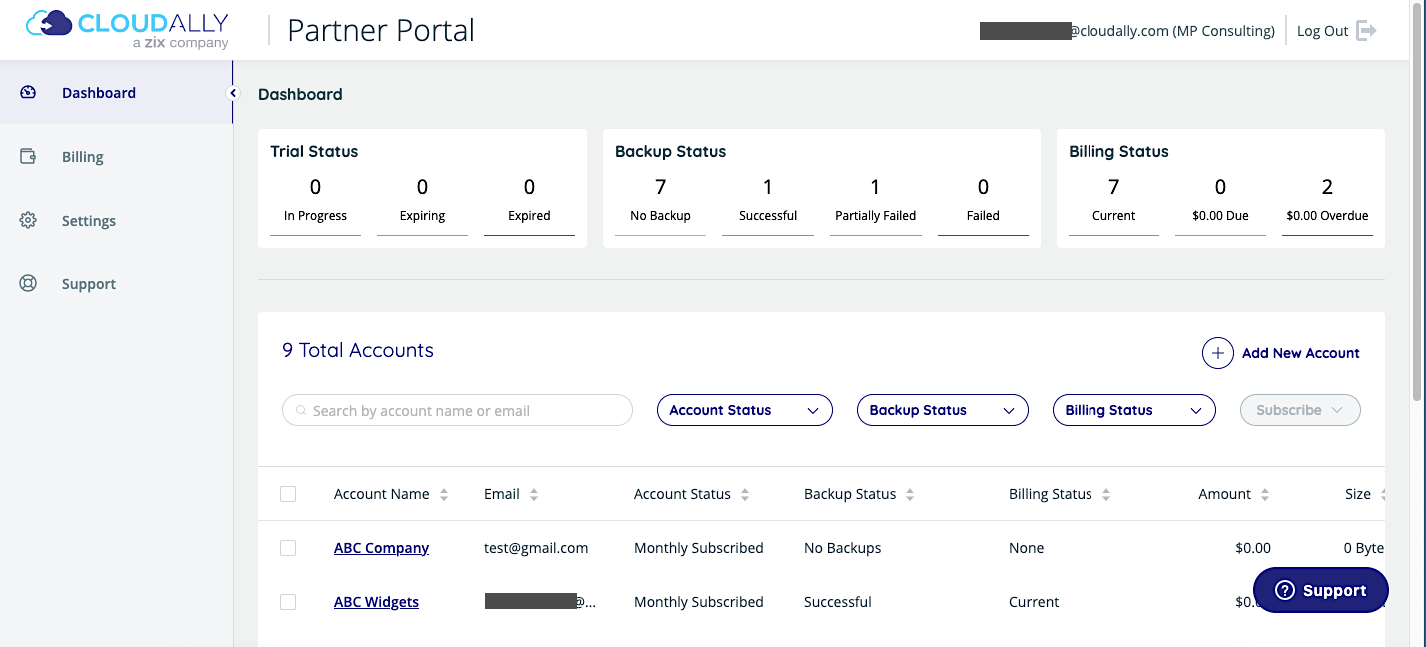 Improved Customer Backup Notifications
Now get actionable Backup alerts with a summary of the Backup success, exceptions, and issues. Click on the link per Backup Task alert and directly troubleshoot issues, if any.
Older Backup Notifications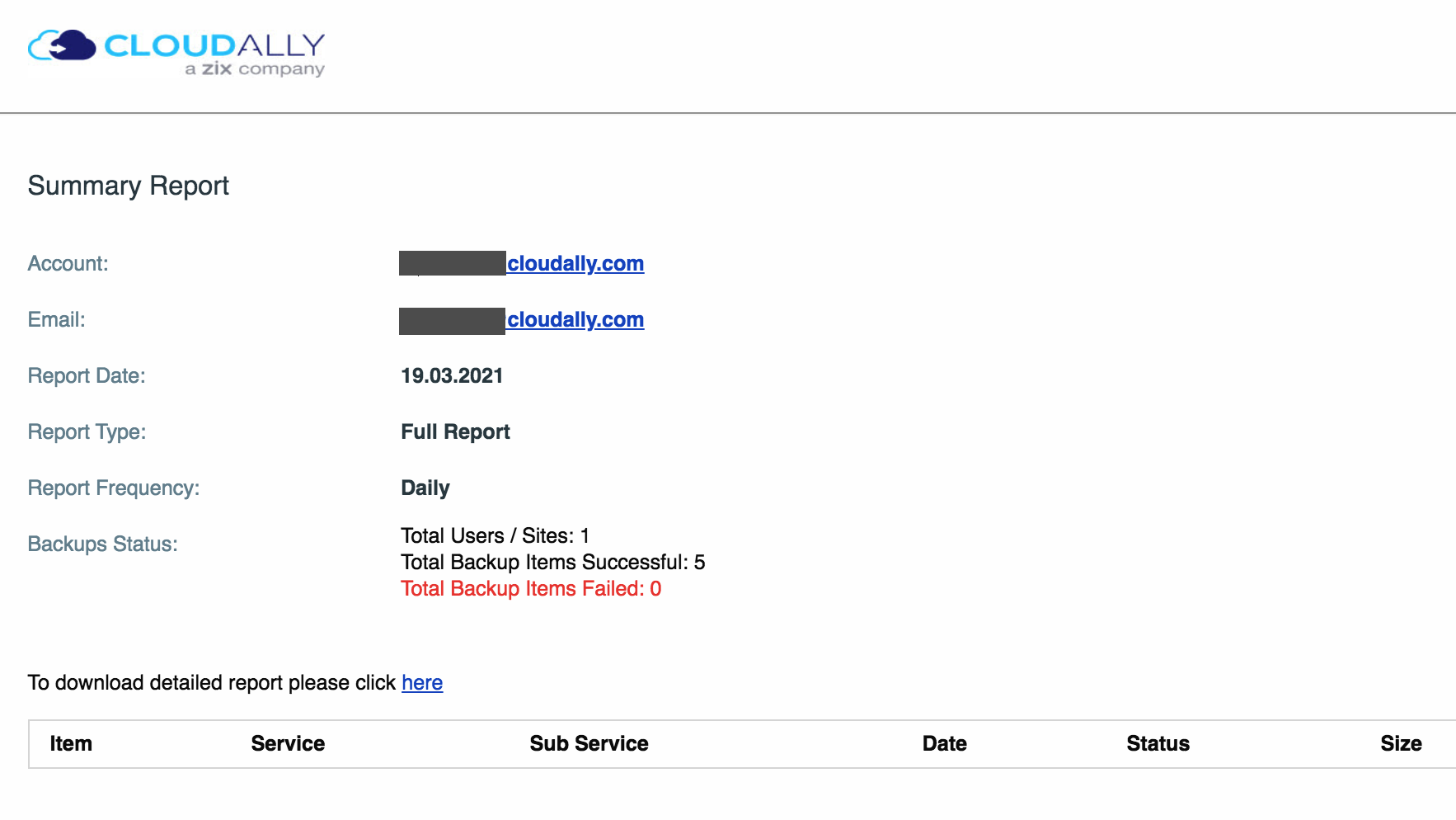 New Backup Notifications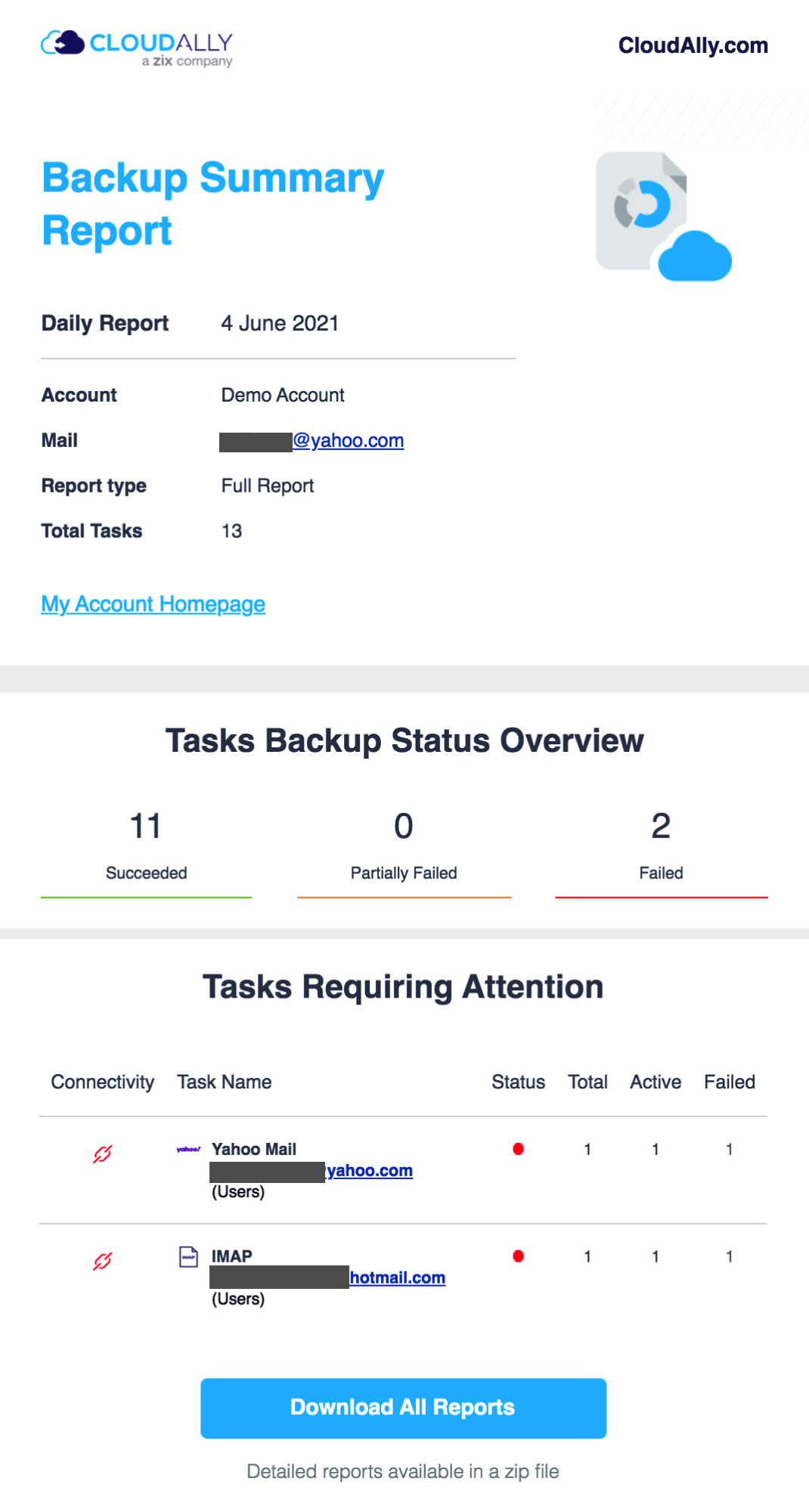 Questions or comments? We'd love to hear from you.