From the Billing >> History page, the history of payments is displayed.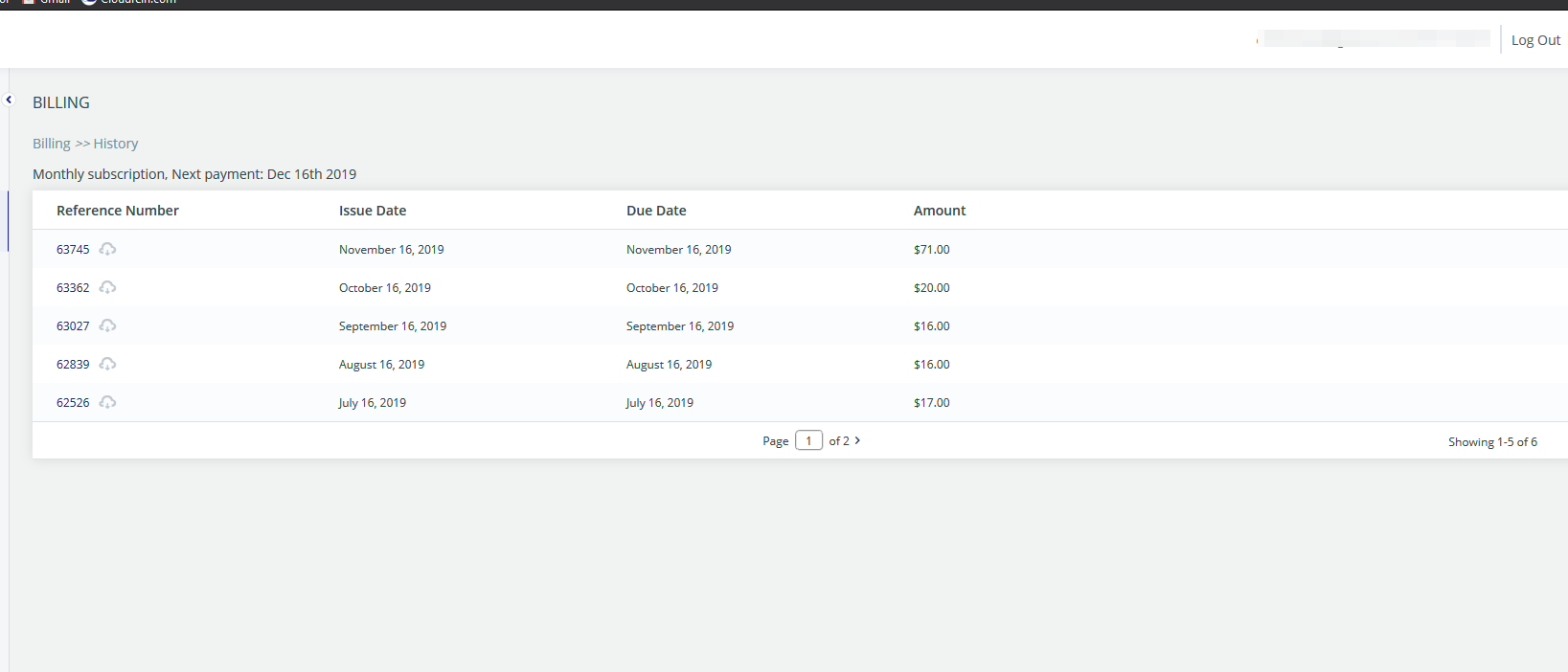 By clicking on the invoice number, you can download the invoice file. An example of an invoice/receipt is displayed below: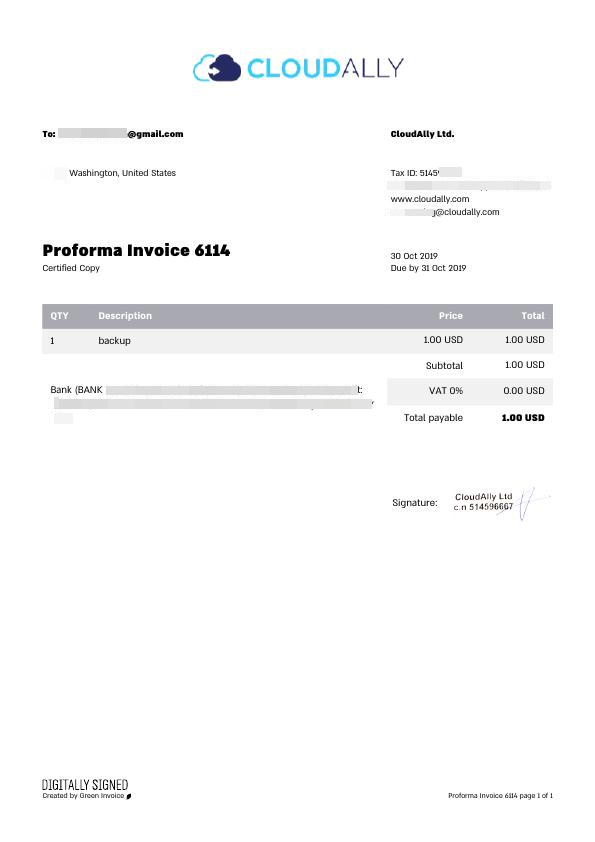 Please note that the invoice/receipt above is given only as an example and is issued for an account using other backup solution. The invoice provides details on the number of backed up accounts or the amount of stored data, and the total amount paid. It also displays the payment method used.