Salesforce sandbox seeding (replicating) allows administrators and developers to safely create and test new features without impacting live Production data. CloudAlly provides you with the out-of-the-box ability to replicate your Production data and metadata in your Salesforce sandbox.

You can choose whether to replicate data or metadata, all data or a few select objects.
In our latest release, we've also added the ability to anonymize data.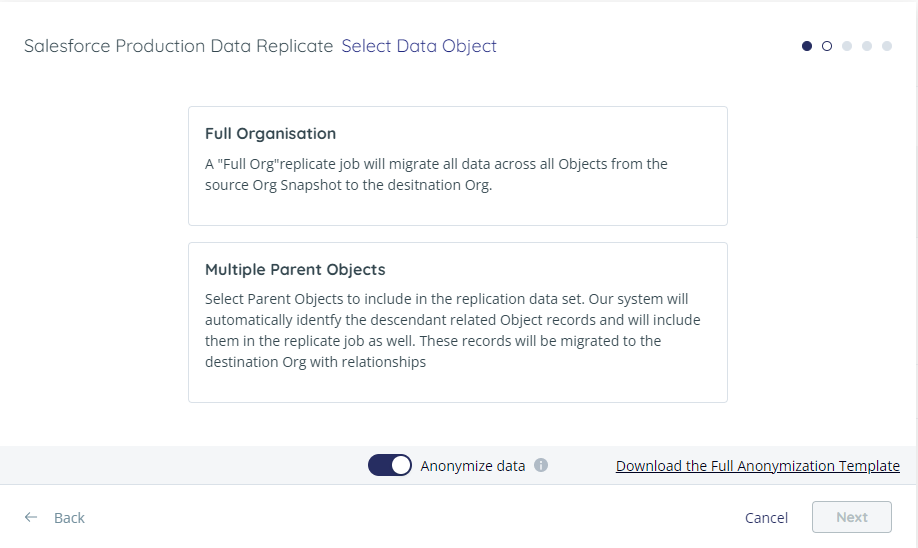 When you replicate your Production Salesforce data in your Sandbox, you may be exposing PII - Personally Identifiable Information. PII includes information such as a person's name, social security number, birthdate, or contact details. PII is extremely lucrative to hackers and is the main target of ransomware and malware attacks. Data security best practices and global regulatory laws including the GDPR , CCPA, HIPAA, and PIPEDA mandate stringent protection and anonymization of PII by organizations.
CloudAlly's Data Anonymization feature replaces the PII with generic values so your dataset will be replicated in a format that is safe to hand over to a 3rd party. This protects your PII while ensuring compliance with regulations. Simply use the toggle switch to anonymize your Salesforce data while seeding (replicating) it. Anonymized objects will keep their original field types, to ensure that the data can be safely used for integration and testing.
Some of your data will be replaced with pre-set generic values, such as Last Name = Smith, or Address = 123 Main Street. Other data, such as notes or comments, will be replaced with meaningless characters.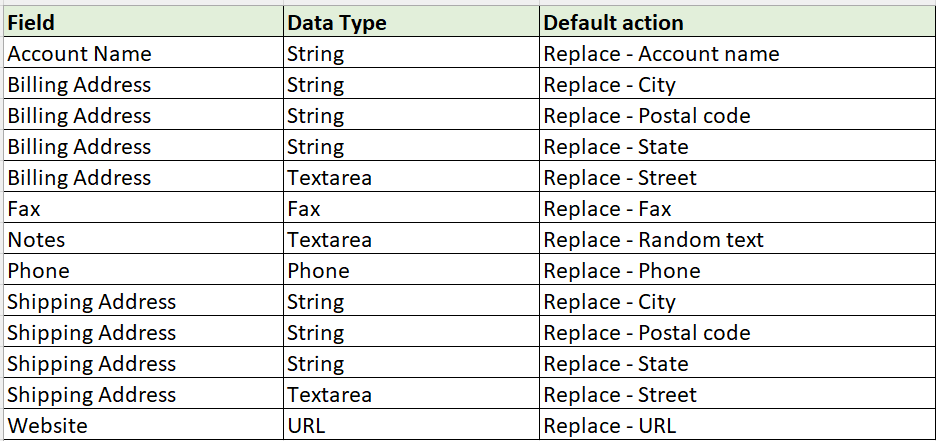 To see how CloudAlly will be anonymizing your replicated data, click "Download the Full Anonymization Template."