From the Homepage, click the 3 dots

at the end of the row of the backup service you would like to delete.
Then click Delete Backup.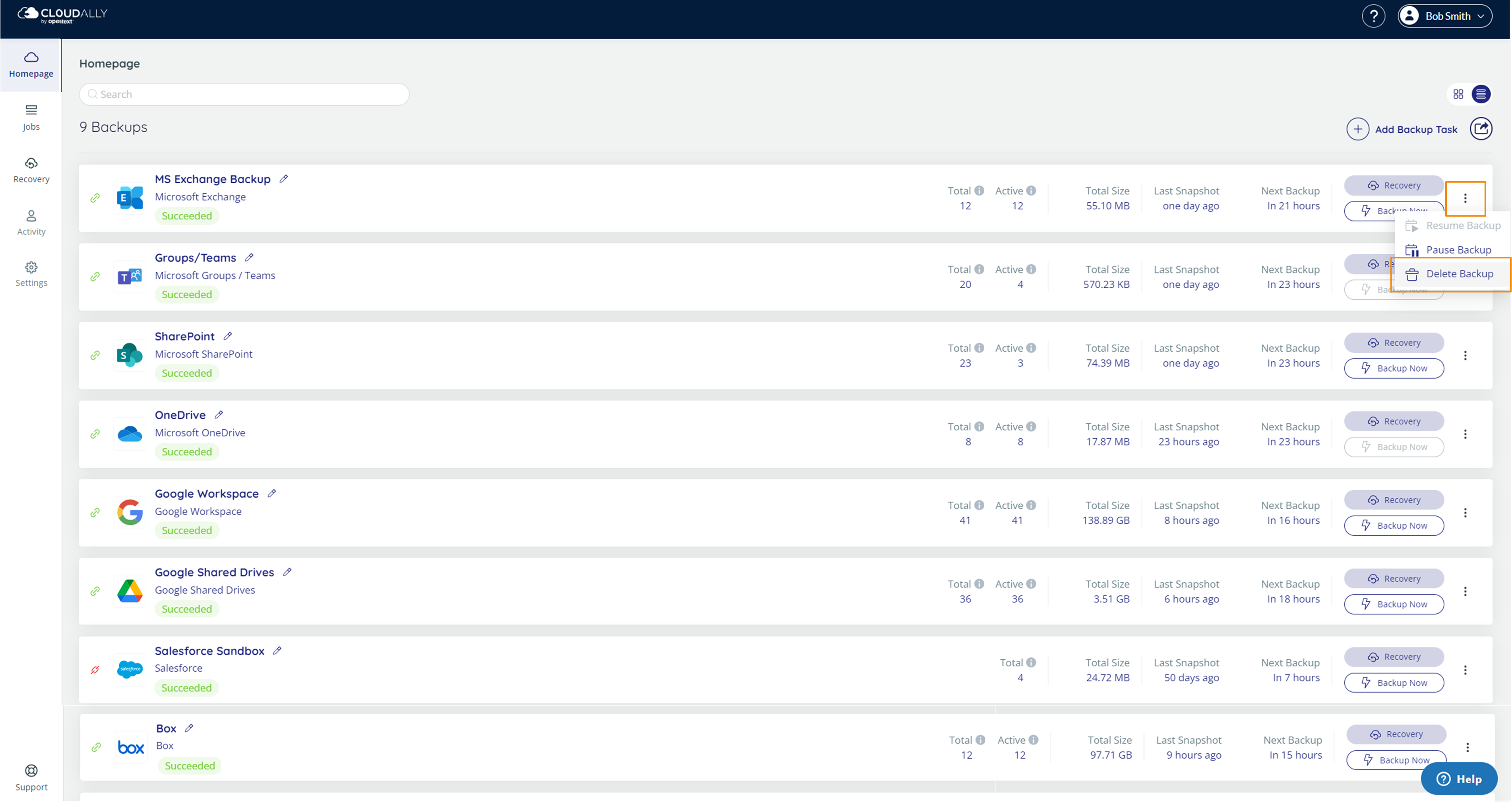 You will be asked to confirm that you indeed wish to delete this task. Click Delete.

You will receive a confirmation message that the backup task has been deleted.