To remove an individual user, perform the following procedure:
Click the backup service from which you want to remove the user.
The backup task settings page is displayed.
Mark the checkboxes of the users that you want to remove. Click the Delete button in the Actions menu:

The pop-up window is displayed with a list of accounts selected for removal.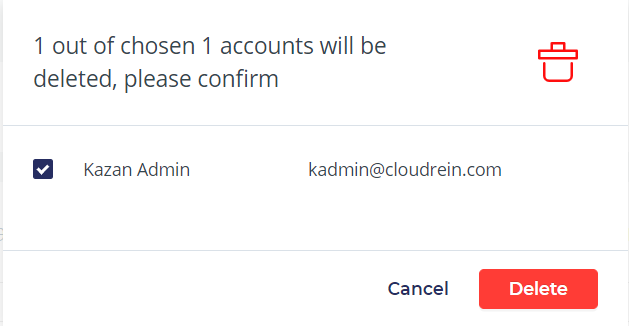 The selected users are removed from your account.https://www.cloudally.com/contact/request-a-demo/