The Activity section enables you to view your CloudAlly account activity including System Activity and Security Audit. You can access this section by clicking the Activity element from the navigation pane.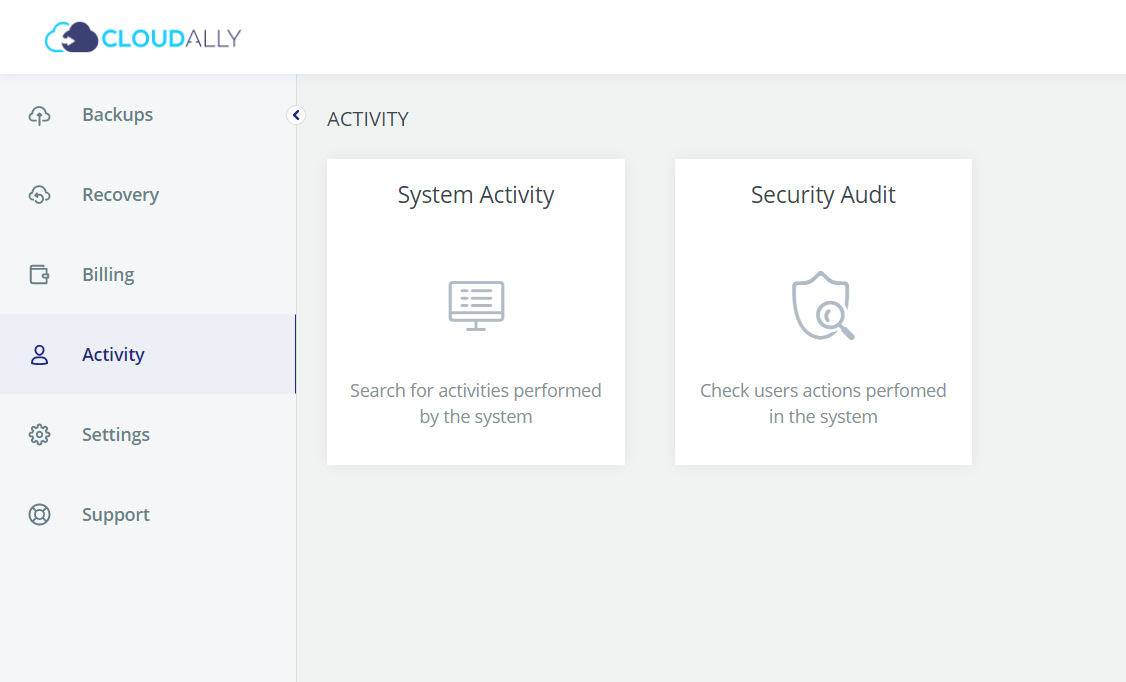 System Activity
The System Activity page displays your account activity with the details such as Date, Activity, Service, Account, and Description.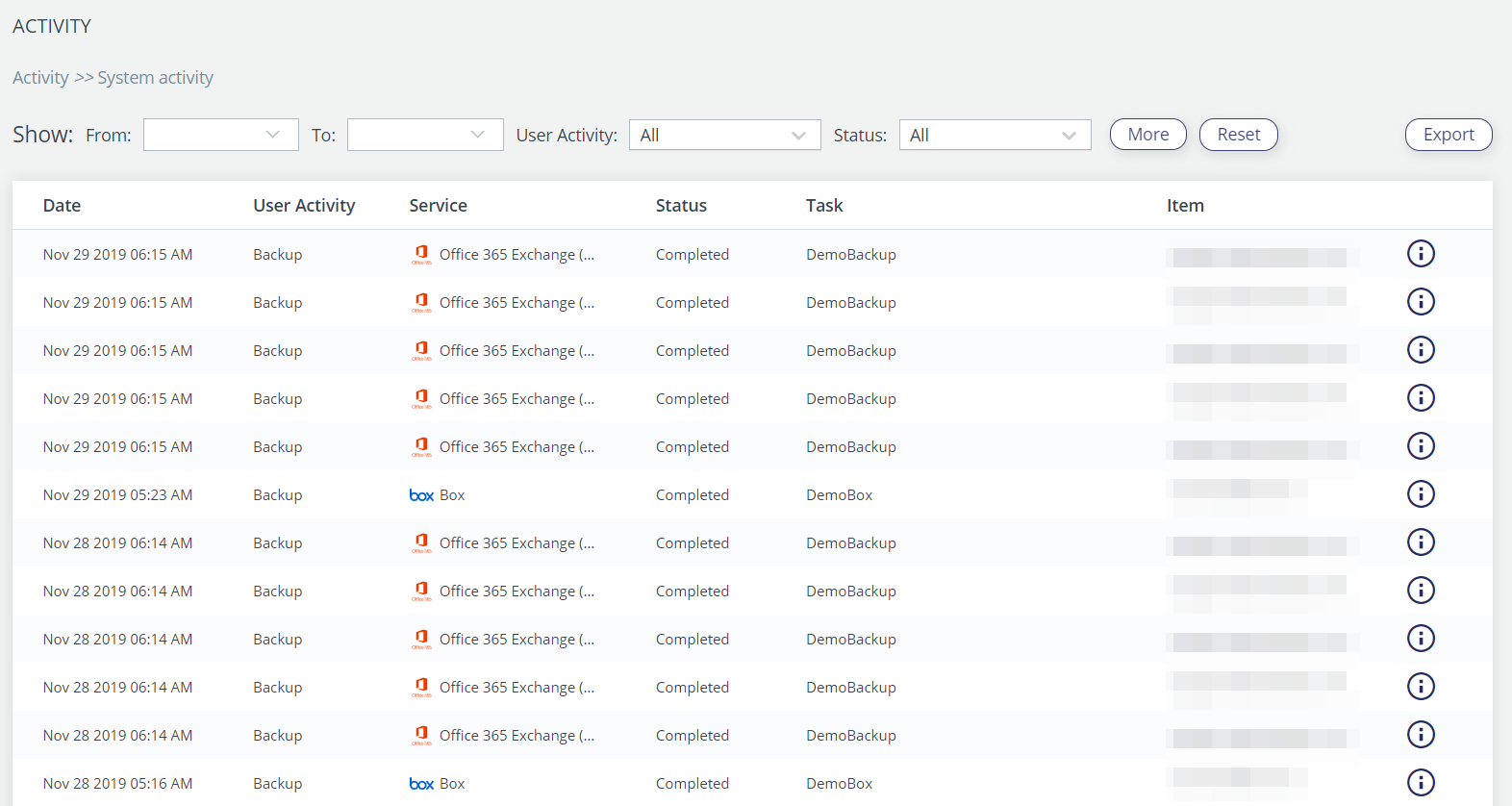 This page provides you the means to filter and search the list of backup tasks, export the list as a CSV file and to view more details on any backup task. The latter can be achieved by clicking the

button. The Info pop-up displays the backup execution time, the size of the stored data and the number of entities and the summary of the backup execution: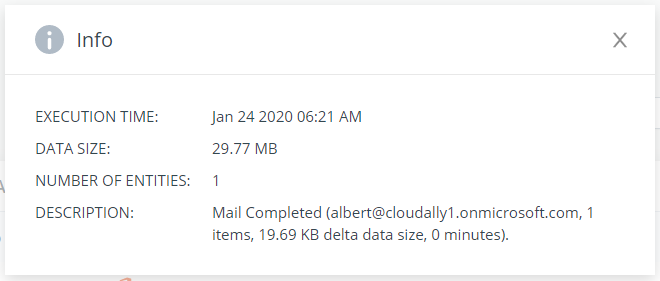 Security Audit
The Security Audit page provides information about all the security related actions that have happened in your CloudAlly account. The actions that are displayed are the sign-ins, password changes, failed sign-ins, etc. The information includes the date of the event, the type of activity, the status of the activity, the account performing the activity and the description.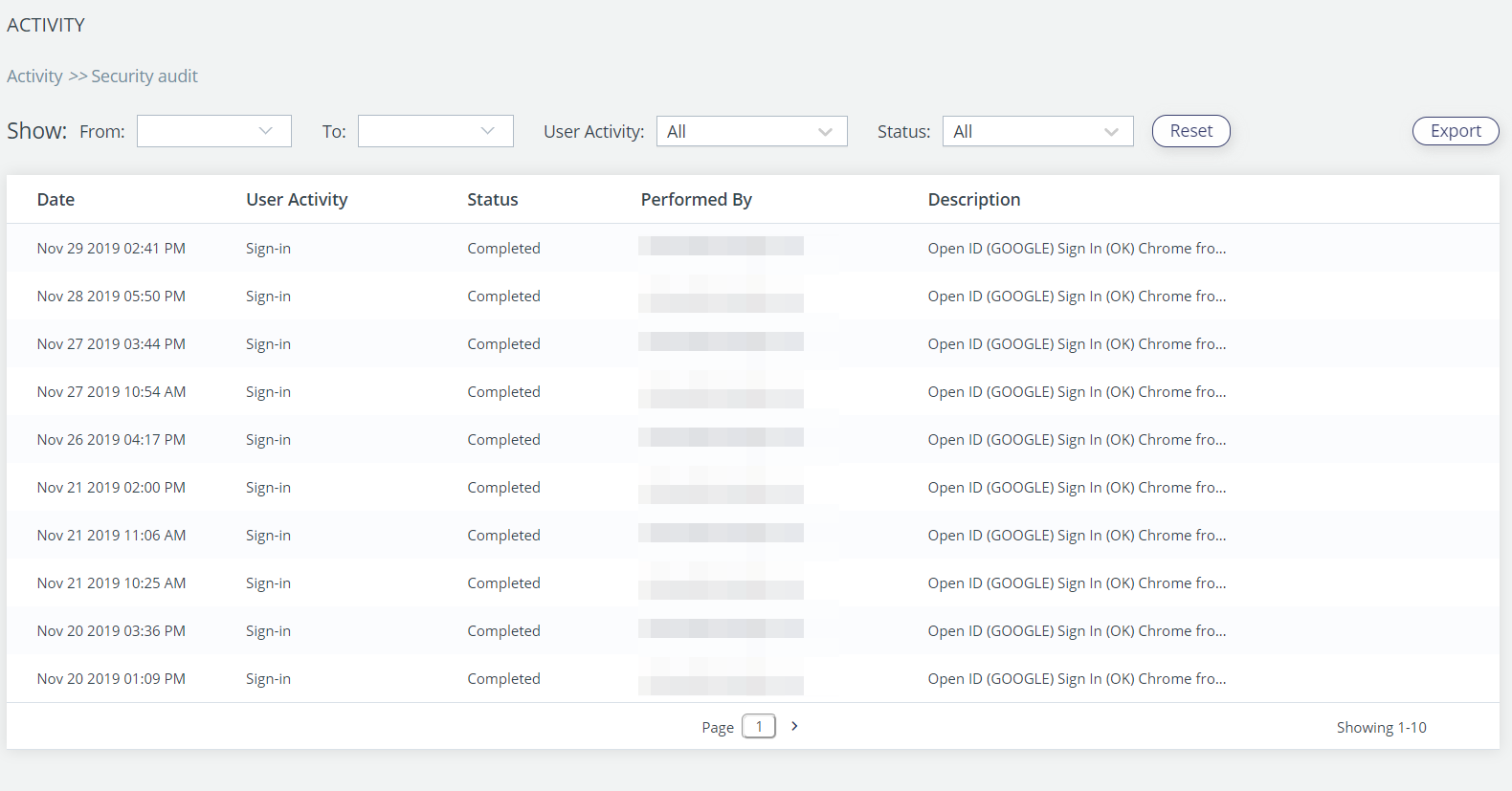 The Security audit table can be exported as a CSV file by clicking the Export button.