This page allows you to change the name of your account and the email address. You can also change the Data Center Location by contacting our support team. Finally, this page also allows you to terminate your CloudAlly account. Please note that if you terminate your CloudAlly account, the data from all your backups will be deleted.
To update/change your CloudAlly account details, perform the following procedure:
Click the Settings >> Account element from the Navigation Panel of the CloudAlly web application.
The account settings page is displayed.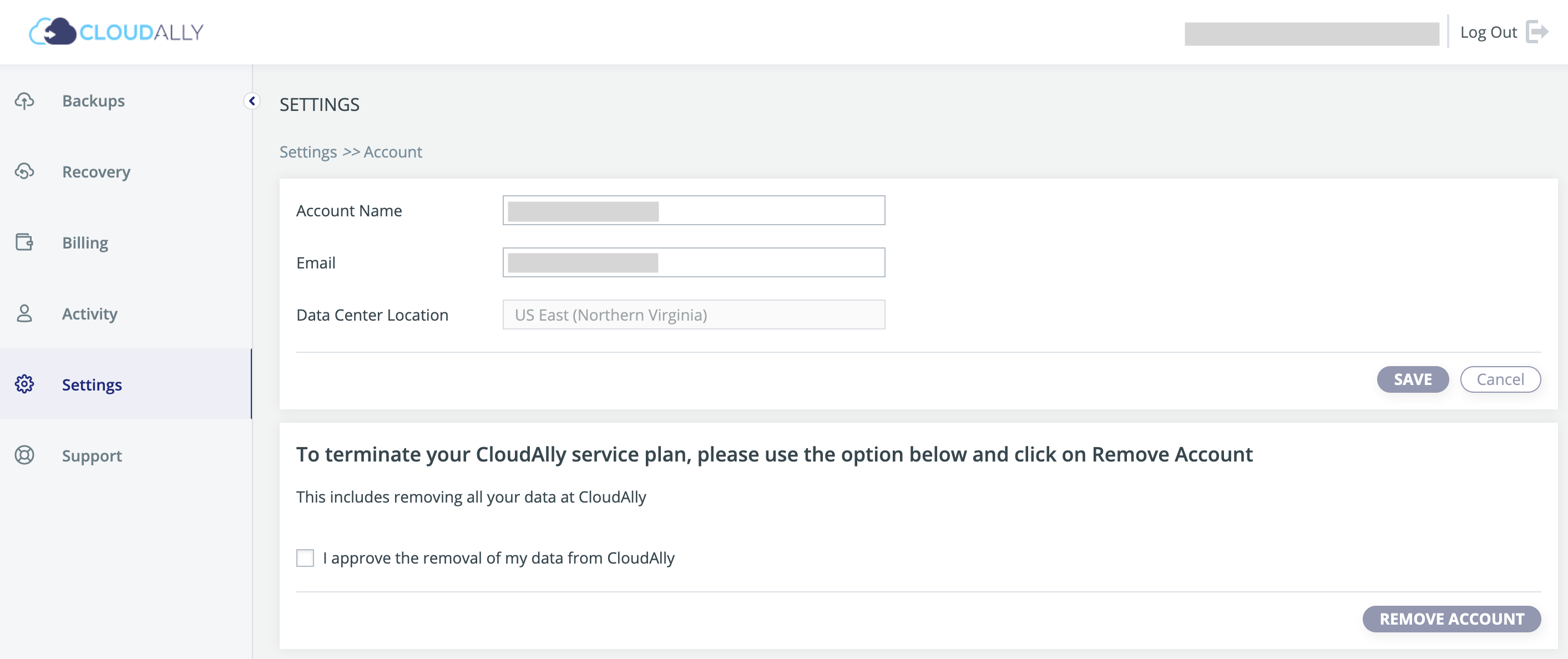 2. Update the E-mail and/or Display Name.
    3. Click the Submit button to save the details.
Canceling Your CloudAlly Service Plan
To cancel your CloudAlly service plan, perform the following procedure:
Select the check box adjacent to the I approve the removal of my data from CloudAlly field and click Remove Account button.
The "Are you sure?" pop-up window is displayed with a confirmation request.

     2. Click YES button to confirm the cancellation.